AVAILABLE ITEMS
The vacuum coater is a coating equipment designed for linear shaped products.
It is mainly used for water-based primer and UV-curable paint application on the surface of door sets, door frames, baseboards, picture frames, wood curtains, curtain frames, floors and sidings, etc.
WORKING THEORY
The entire painting process is carried out in a vacuum chamber, and the coating is 100% recycled without any waste, and the highest production efficiency can be achieved.
The vacuum pressure can be adjusted by frequency conversion and can be adjusted to the required film thickness.
The vacuum chamber is easy to change paint and easy to clean when working.
For different item coating processes, double-head vacuum application system is available for convenience and efficiency.
STANDARD FINISHING PROCESS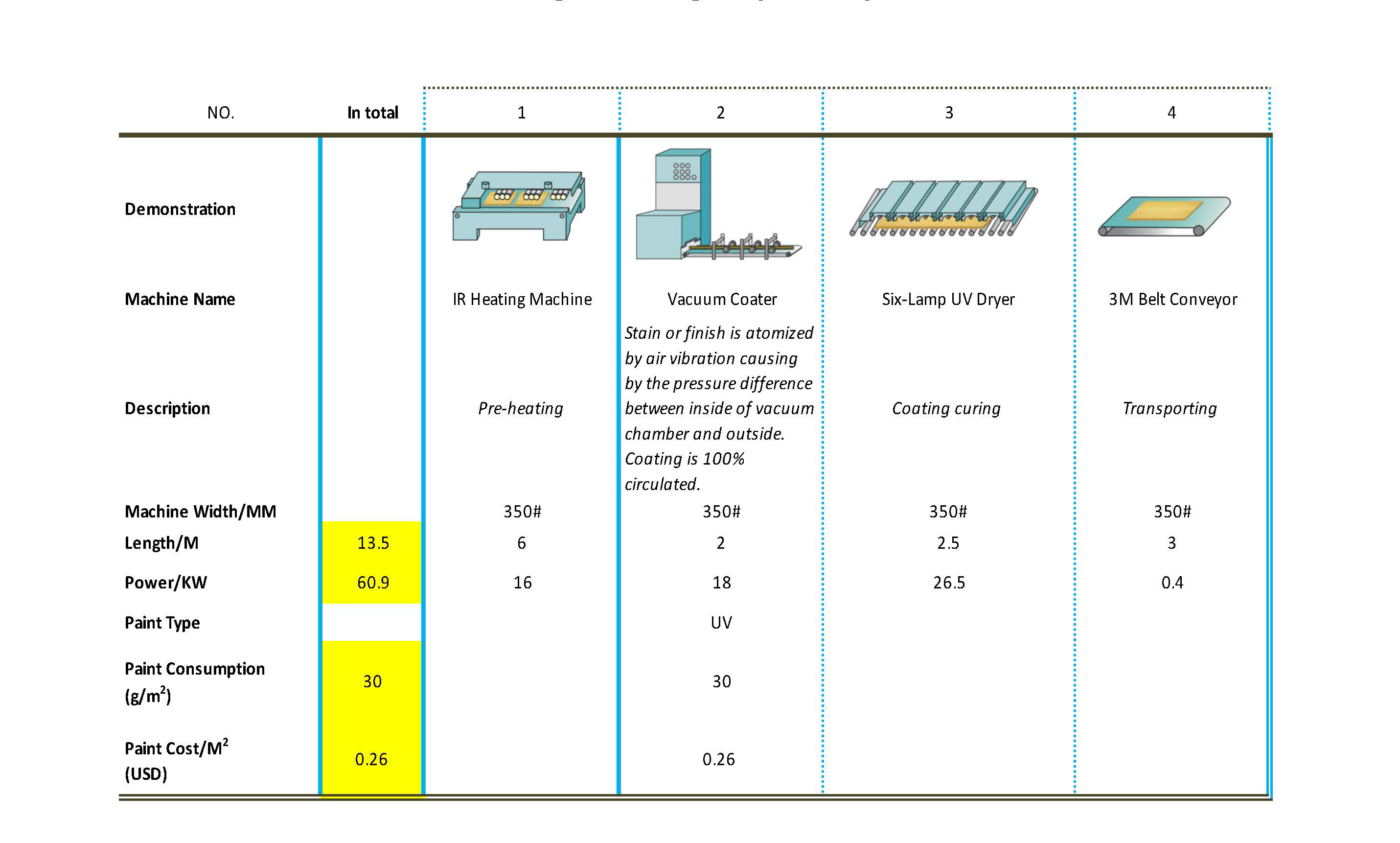 ADVANTAGES
20 years focusing on the manufacture of coating equipment.
3 sides or 4 sides are sprayed by one pass.
2 types of coating materials are applicable.
Depending on different item shapes, the molding can be quickly changed for easy operation.
For more information, please contact us through sales@ljmachine.com